INTRODUCTION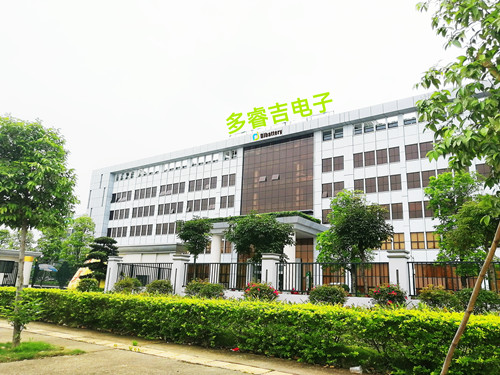 DJ ELECTRONICS CO.,LTD is established in 2012 year and located in Guangdong Province, China


We are committed to the R & D, manufacture and sales of lithium ion battery including square shape LiPO, LiFePO4 and cylindrical shape such as 18650, 26650 and 32650. Our batteries have such advantages as high safety, high capacity, long cycle life, small volume, ultra-thin flexible design, excellent performance of charge/discharge at high rates.


Our batteries have been successfully obtained CB, KC, CQC, IEC62133-2017,IEC60086-4, UN38.3, MSDS, CE and ROHS certifications. Welcome to get the original certificates by contacting us.

The polymer li-ion batteries below 5000mah mainly used in mobile phones, Bluetooth, MID, portable DVD, MP3 / MP4, digital camera, electric toys and tools, GPS, miner lamp, LED lamps, medical devices and so on.


Larger capacity polymer lithium ion cells, lithium iron phosphate and 18650 cells are mainly used to design power style and energy storage style battery pack. They are widely used in electric bicycles, E-scooter, base station energy storage power, standby power supply of communication equipment, UPS backup power and electric tools.


We can provide ODM/OEM services for customers in accordance with the requirements on product uses, specifications, working current, working temperature, communication mode, protection settings, charge management, integrated circuit. We have maintain long-term and stable cooperation with TI, SII, RICOH, AXIM, MITSUMI, O2Micro, SANYO, Samsung, Panasonic, LG, SONY, MOLICEL and other world chips and cell manufacturers, and apply their latest technical and ideas to the whole series of our product development.


We have strong distribution channels into Europe, America, Middle-East and Southeast Asia. The company has a 10 years experienced R & D team, we will continually focus on advanced cell designs and help to bring its customers and their products to new heights, Our ultimate goal is to carry forward the craftsmen spirit of China, and gradually achieve the goal of China Creation from China Made